In today's age, environmental awareness is high up on many travellers 'must-have' lists whilst searching for the ideal hotel to suit them. Located in the Maldives' Baa Atoll, Coco Palm Dhuni Kolhu is a barefoot luxury resort, with appreciation for its striking surroundings at the core of its philosophy. Set within a designated UNESCO Biosphere Reserve, the tropical island is fringed by white sandy beaches and surrounded by a crystal clear emerald lagoon.
30 minutes by seaplane from Malé International Airport, Coco Palm Dhuni Kolhu is the Maldives as it should be: nourishing, charming, inspiring and enchanting. The style and feel is rustic yet luxurious, organic yet elegant. Traditional craft blends with the ease of contemporary comfort. The resort features a limited number of Beach and Lagoon Villas, four F&B outlets that highlight the island's culinary craft and honest hospitality, a lush, leafy Spa, and an endless wealth of leisure experiences.
With caring for its environment a real priority, Coco Palm Dhuni Kolhu runs numerous initiatives aimed towards preserving Marine Biodiversity, including a Manta Ray Identification Project run in collaboration with Manta Trust, a Sea Turtle Identification Project, a partnership with the Oliver Ridley Project aimed at setting up turtle centres and reducing the effect of ghost nets on marine life. In February 2017, the project's first Turtle Rescue Centre, complete with resident veterinary surgeon, opened at Coco Palm Dhuni Kolhu.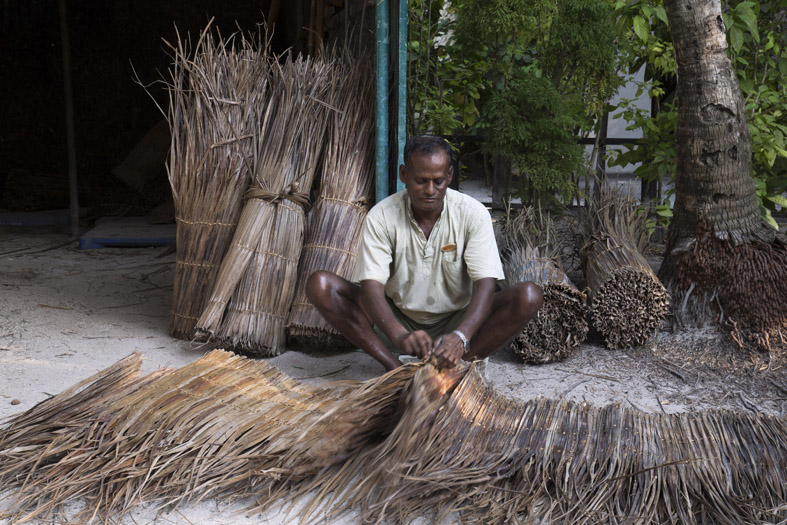 There is a Sea Turtle Nest Protection Programme, run by the marine biology team who relocates nests from deserted islands to protect them from poachers, and relocates from areas of Dhuni Kolhu to protect from issues various factors such as high tide.