Every year around this time, designers and design enthusiasts flock to Paris for Maison & Objet, one of the world's biggest design fair, excited to discover new brands, new designs from brands known and loved, and to uncover and get inspired by the trends the latter are prepared to serve us. Walking through the halls and stalls of the fair, four micro trends pop up right away. From saturated colors to handcrafted pieces, curvy forms and outdoor furniture insurgence, these trends might appear to be random and unrelated, but I am able to combine them all under one main movement I simply call 'the great outdoors'.
1. Strong Saturated Colors.
In 2020 pastel colors are fading away – pun intended – and strong saturated colors, covering the entire spectrum from earthy oranges and tans to deep blues and greens, are making a solid comeback. Some might say it was expected after Pantone announced earlier their Color of the Year, the PANTONE 19-4052 Classic Blue, a deep blue shade suggestive of the sky at dusk.

2. Unique & Exclusif.
Luxurious brands have often presented us with their finest handmade furniture, and today more than ever it is upping the antes. They have redefined luxury by making pieces that are unique and exclusive, also allowing customization for an added distinctiveness. We saw an ostrich feather floor lamp, a safari chair, a rocket armchair, a Versailles armchair, and a giraffe chandelier, to name a few. Notice all the animal references?

3. Curves & Soft Edges.
Curves and soft edges have always been around. They gained a lot of popularity two years ago when a retro revolution took over the furniture world, and they don't seem to be going away anytime soon. Curves are visually soothing so when paired with the saturated colors of this year, they allow the pieces to appear softer and relatable. They also remind us of the soft elements found in nature.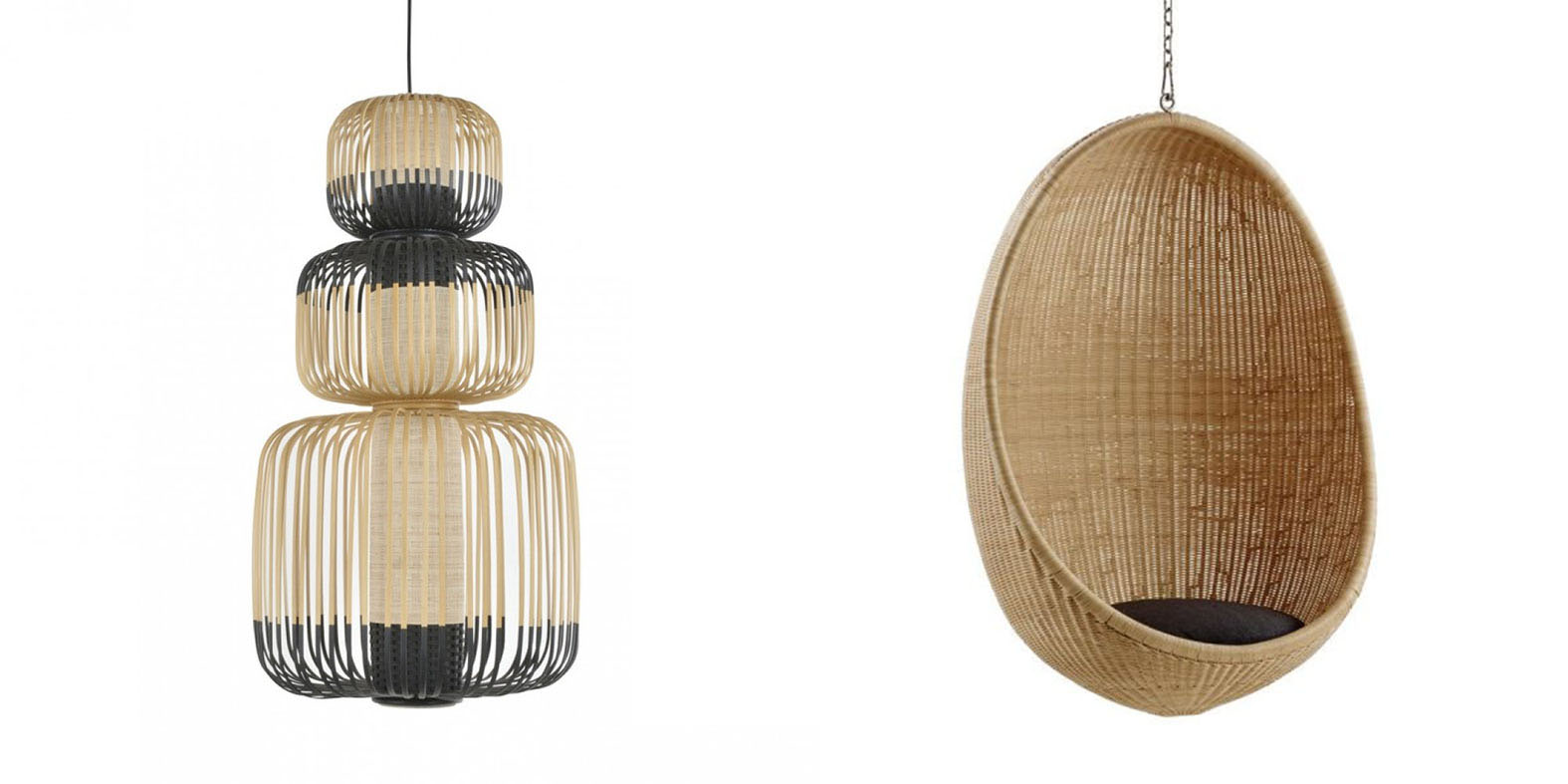 4. Outdoor Luxury Furniture.
After Cassina announced they would be launching their first complete outdoor collection, it wasn't much of a surprise that the biggest trend of 2020 was in fact an overflow of outdoor luxury furniture. This trend also started two years ago but in limited capacity, and its explosiveness today brings us the much-awaited artistry and elegance we are used to seeing on furniture. When names like Starck, Urquiola, and Castagna become involved, we expect greatness and that's exactly what we got.

Now you ask, How do all these trends fall under 'the great outdoors' movement? Well, Nature was present everywhere this year by the use of natural materials and nature elements incorporated in the designs. Bamboo, wicker and rattan; birds, leafs, and flower petals; all were materials and motifs present throughout the above-mentioned trends.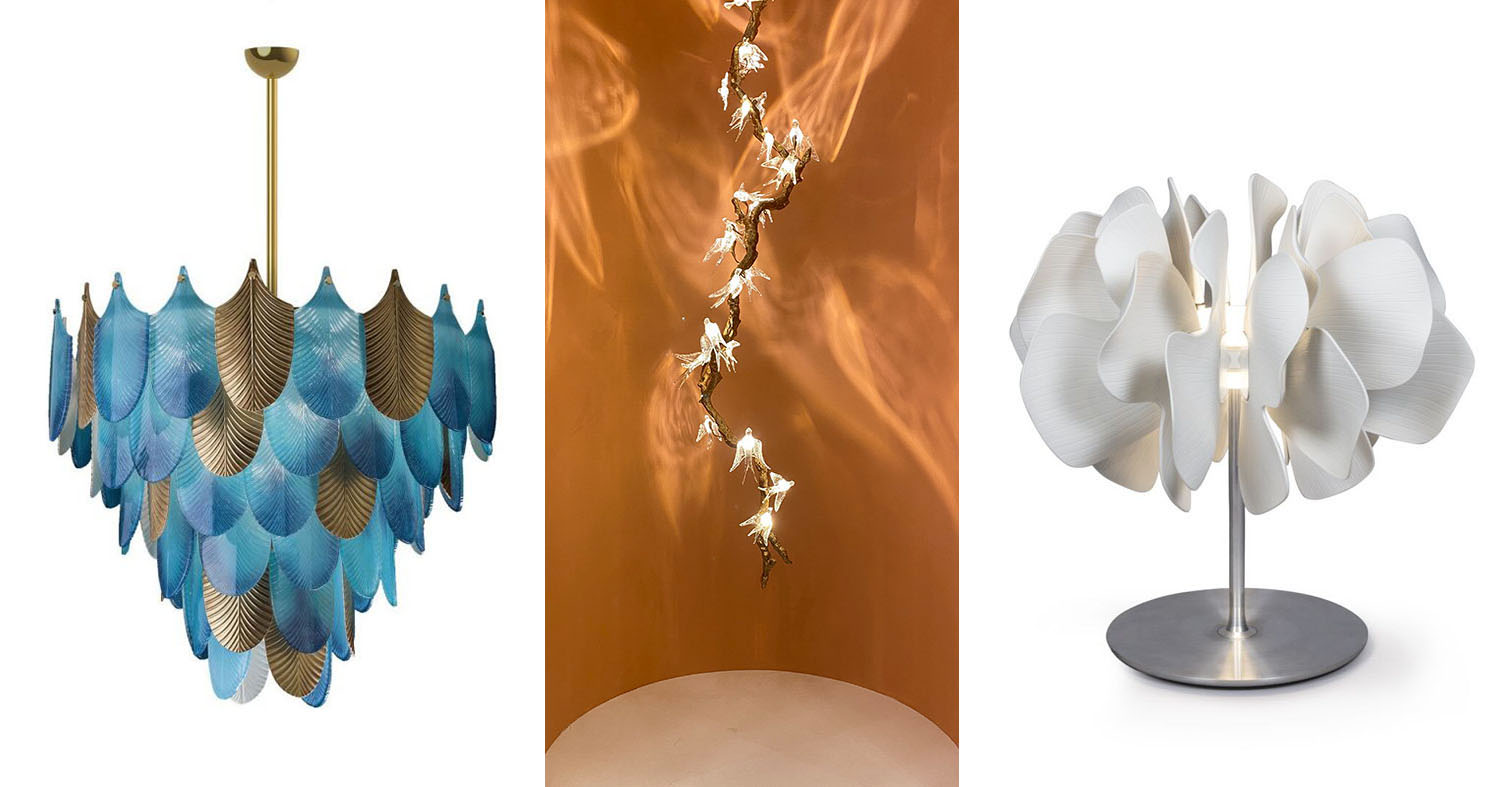 Now more than ever, people want to connect with nature. This deeper appreciation for its beauty and characteristics is well embedded in architecture where you see transparent facades and skylights, and the use of natural elements; and it is interesting to see it translate into the world of design. Pantone's choice of Color of the Year might have missed the mark by just a hair, but hopefully 2021 will bring us the much-desired and more relevant Deep Green.
Melodie Ayoub,
Founder at Capital m designs, Furniture blogger at @cap_mell.