Prestige issue 268, November 2015
Prana: Themed and Crafted Creations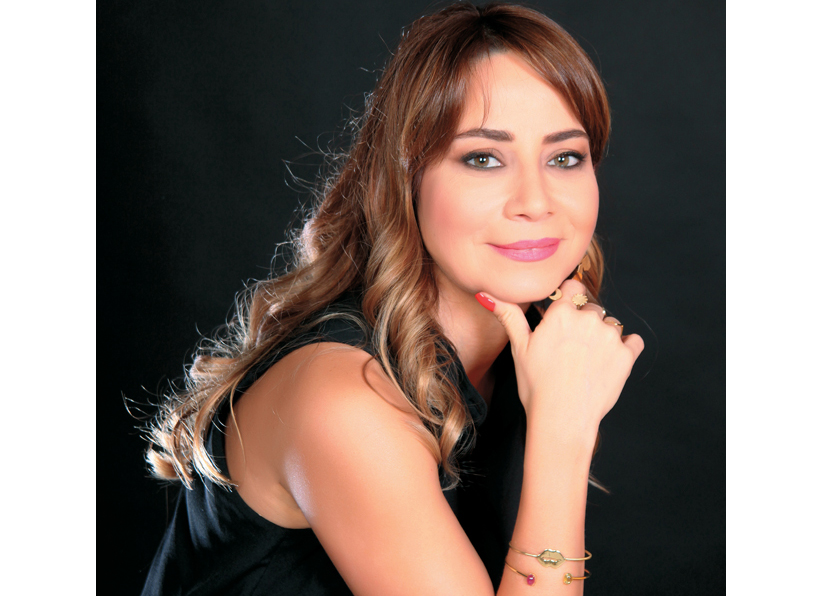 Nathalie Khoury. © Archives Prana
Why did you choose jewelry accessories? I have always been fascinated by the world of jewelry, since my childhood. This passion grew with me, has matured and took shape in 2013 with the creation of Prana brand. My vision is oriented towards a characteristic and unique design dedicated to the modern and contemporary woman.
Give us an overview of your creations …Prana is a concept of jewelry made of silver coated with 18ct gold. Each unique design is designed and worked by hand, according to a specific theme, according to my inspiration. As for materials, besides the silver, I use semi-precious stones, pearls and leather.
© Archives Prana
«Prana is symbol of unique design,  specific theme and artistic craftsmanship.»
To which exhibitions do you participate, in Lebanon and abroad? I regularly participate in local and regional exhibitions. Among the most important in Lebanon, Beirut I quote Beirut Designers' Week, in 2014 and 2015, Afkart Faraya, Afkart Zaitunay Bay and Villa Sursock in 2014. Abroad, still in 2014, I took part in the exhibition Lebanese designer Jordan, and in 2015, the Fashion Forward in Dubai as well Bouquet Exhibition in Qatar.
© Archives Prana
How do you think to develop your work? New projects trot in my head and are under development, such as selling online, and expanding the scope of participation in exhibitions both in Lebanon and abroad.
Tel: 00961 76 831133, Email: [email protected]