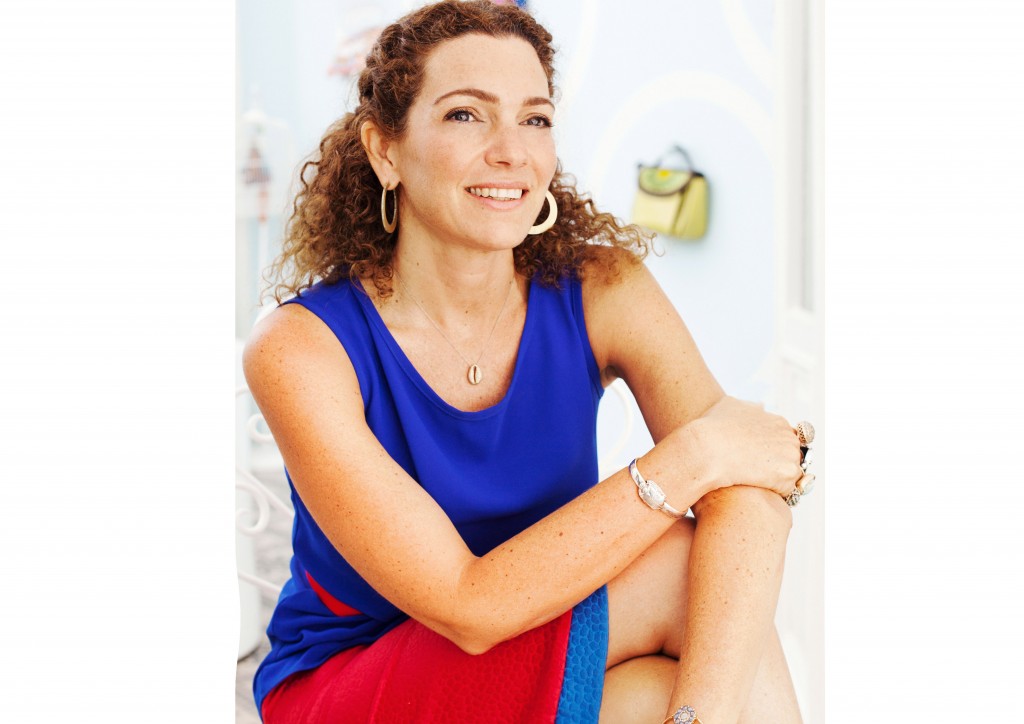 Portrait of Sarah Beydoun © Sarah's Bag
1-You are among the first designers of handcrafted bags inspired by the Lebanese heritage. How do you face competition today? Honestly, I am so proud of the vibrant creative community in Lebanon that continues to shine despite all the obstacles it faces, so competition is a healthy, inspiring thing!
I think by staying authentic, innovative and committed to our mission to empower underprivileged women, we've been able to grow steadily over the past 15 years and gain an international following that has pushed us to create bold and exciting collections.
 2-Throughout your enterprise, you have created work opportunities for female prisoners who contribute in the manufacture of your bags, what does this social engagement bring you? We are a homegrown social enterprise that makes luxury handcrafted handbags and accessories. These are the two core elements of Sarah's Bag: fashion and the cause. The handwork of our artisans is our signature, we design our collections around their skills and our social engagement gives meaning and purpose to what we do. I think social enterprises are the business model of the future.
Euphoria day box 1 © Sarah's bag                          Happiness Day Le Carre 1 © Sarah's bag
 3-What distinguishes your bags? We are known for working with traditional crafts that could have been forgotten and always having fun with our designs – we don't think fashion should be taken too seriously!
Our bags reflect the global nature of the fashion industry by being quirky and sometimes risky; we love to experiment with new materials and technologies and mix all of that with traditional techniques that we try to reimagine and reinvent.
4-Do you have points of sale outside Lebanon and what is your turnover from export? We have 33 points of sale in 23 countries around the world. We export around 45% of our total production.
Pill Chill 1. © Sarah's Bag                                                     Pill red 1 © Sarah's bag
5-Is your creation limited to bags or do you have a line of accessories? We have an ever-expanding line of accessories! Everything from jewelry to caftans, scarves, custom-made party and baby favors, every type of bag you can think of as well as a wide range of home accessories. Interview conducted by Rita Saadé%