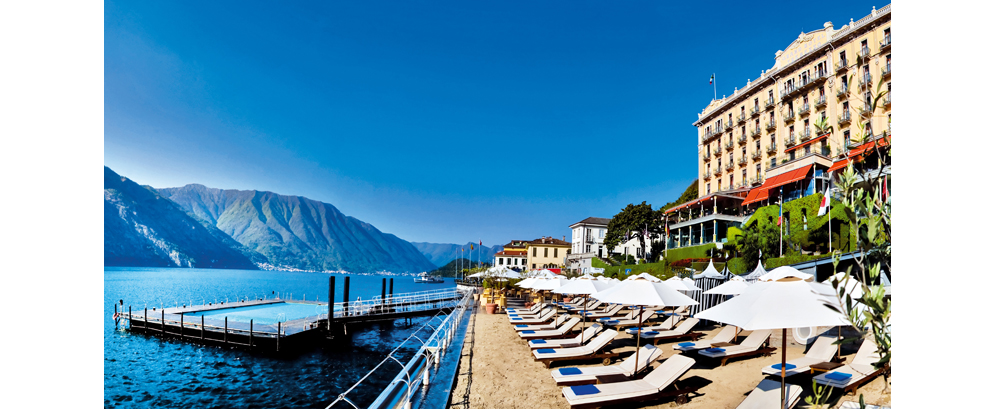 Celebrate Eid al-Fitr in Lake Como, Italy with the Festival of San Giovanni at Grand Hotel Tremezzo 
Visitors to Italy's Lake Como this June will benefit from a double dose of celebrations, as the Islamic holiday of Eid al-Fitr and the Festival of San Giovanni coincide over the final weekend of the month. Offering a special festival package and enviably located on the shores of the lake with views of Bellagio, Grand Hotel Tremezzo is the ideal place to enjoy the holiday.
Lake Como's oldest celebration, the Festival of San Giovanni honors the rich heritage of Como through food, art and festivities. Coming to life as the sun sets on June 24, guests enjoying the festival will witness hundreds of twinkling lanterns floating atop the lake, followed by sparkling fireworks lighting up the night sky. Guests of Grand Hotel Tremezzo will be whisked by boat to the ideal location to watch the fireworks, Isola Comacina.
About Grand Hotel Tremezzo:
Dating back to 1910 with art nouveau style and decoration, the family-owned Grand Hotel Tremezzo commands one of the most enchanting positions on Lake Como with spectacular panoramic views of both the town of Bellagio, the Riviera delle Azalee and the stunning Grigne Mountains. The historic hotel has 90 rooms and suites, each of which offers guests breathtaking views of the lake or the hotel's century-old 20,000-sqm park and gardens. The hotel has three swimming pools.
Enjoy the best in fine dining at La Terrazza restaurant, with menus created by renowned maestro of Italian haute cuisine Gualtiero Marchesi. Alternatively, L'EscaleTrattoria& Wine Bar offers a more informal option for a dinner based on fondues and barbecues; while T Pizza, set in the beautiful hotel gardens, is where guests can enjoy wood-fired pizza; or try T Beach for tasting delicious grilled meat and fish onshore.
For further media information contact:
TCApr on behalf of Grand Hotel Tremezzo
Laurel Munshower
Senior Account Executive
T: +971 50 250 3031