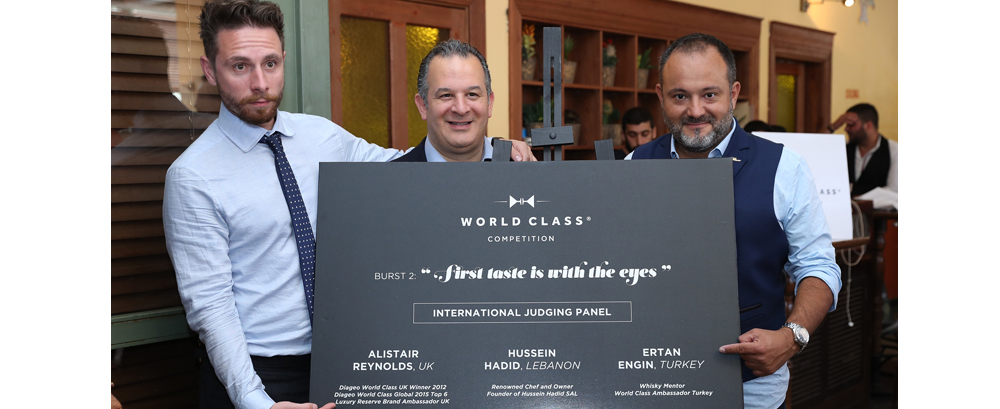 The highly anticipated World Class Competition 2017 has begun as Diageo brings together international and local mixology experts teaming up with Lebanese Star Chefs to partake in the industry's most exciting event. This year, Burst 1 and Burst 2 took place consecutively on May 10 and May 11, in Sapa and Garcia's. Those were good occasions for bartenders and cocktail enthusiasts to participate in this year's World Class.
Participants from many bars in Lebanon competed in creating cocktails that highlight the flavors of Diageo's luxury portfolio of Reserve Brands, including Johnnie Walker Blue Label, Gold Label Reserve, Platinum Label, Ketel One, Zacapa, Don Julio, Cîroc, and Tanqueray No. Ten. Contestants were judged based on the creativity, expression of World Class Spirit, taste and balance, presentation, technique, and name of their creations.
The winners from the initial two rounds, Moe Naanaa from Jackie O, Gerrard Aalam from The Tipplers, Hady Harmanani from Bistro Bar Hamra, Mike Kassabian from SAPA, Sally Sabeh from Trainstation and Wael Kossaifi from Discotek, now move on to the final round to select Lebanon's 2017 World Class Champion. Lebanon's best mixologist will then represent the country in the global event taking place in Mexicoin August 2017.