President Abdel Fattah al-Sisi inaugurated on January 6, simultaneously the Al-Fattah Al-Alim Mosque and the Nativity Cathedral (the largest in the Middle East) in the new administrative capital, in a symbolic message of tolerance on the eve of Coptic Christmas.
The ceremony was attended by a big number of leaders and officials from Arab, foreign countries, including Palestinian President Mahmoud Abbas.

Soprano Tania Kassis charmed the audience with an outstanding performance of the Christian prayer "Ave Maria" in an exclusive version mixed with  "Mawlay" Islamic song by renown Sheikh Sayed Al Naqshbandi, which was sung by Osama El Khouly, producing an epic moment of national unity.
"I was honored to share this great event with the Egyptian people and President Sisi! Congratulations to Egypt, to the Muslims and the Christians," said Soprano Tania Kassis.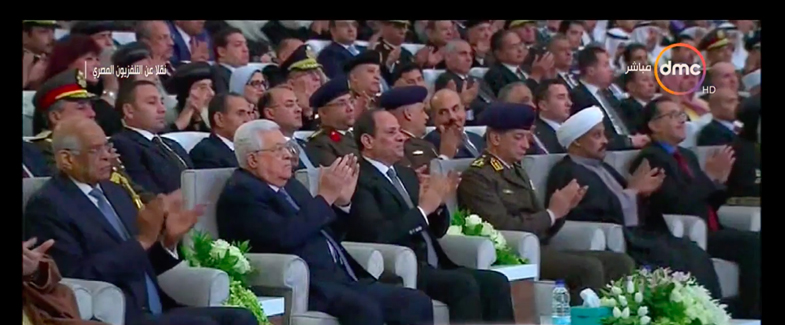 Lebanese soprano Tania Kassis conveyed the importance of coexistence all over the world. She is the first Lebanese singer to ever perform for an American president. She performed for President Donald Trump and First Lady Melania Trump at the Kuwait-America Foundation gala dinner hosted by the Ambassador of Kuwait Sheikh Salem al Sabah and his wife Shaikha Rima al Sabah at their embassy residence, in October 2017, where she performed her song «Land for All».