An opulence of diversity defines Valentino in the vision of Creative Director Pierpaolo Piccioli. Embracing such richness means to act in an inclusive way. This is true for both the identity of the Maison and the audience it speaks to. The plural is the byword, with an unmistakably Italian spirit and an all-defining Couture flair and savoir-faire.
Italy meets China
Daydream is the chosen title for the Beijing event. A daydream is dreamt with open eyes. It is a fantasy, made real, erasing boundaries between reality and desire. Under the arcades of the Summer Palace, a fantastic encounter of two different cultures happens like a dream unfolding before the viewers' open eyes.
Symbols, colors, decorations merge one into the other as the Italian spirit of the Renaissance meets the opulence of the Chinese splendor. The daydream is an emotional detour that opens up possibilities in the name of beauty, seen as a conduit for values, cultures, personalities, and myths.
Rich Palette of Colors
Preciousness keeps it all together, as the pureness of the volumes is amplified by the richness of the surfaces and the reds, golds, emerald greens, pinks, whites, and blacks combine in a soigné palette that reconnects Italian painting with Chinese art.
A magical Couture
The classic shapes and details, from the ball gowns to the fourreaux, from the bows to volants, seen through a dreamy prism, multiplying, gaining a new scale and a new meaning. A magic encounter occurs.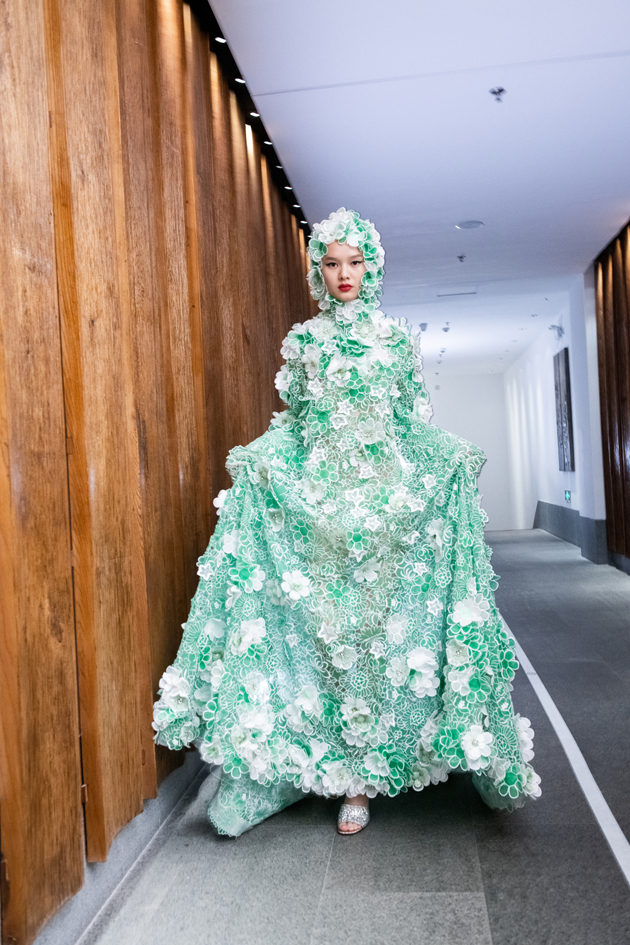 A daydream is something that happens in the moment, as one silhouette follows the other in this place. As such it is an expression of presence, enlivened by beautiful feelings. Daydream not as escapism, but as a sublimated idea of living the moment.