Prestige issue 266, September 2015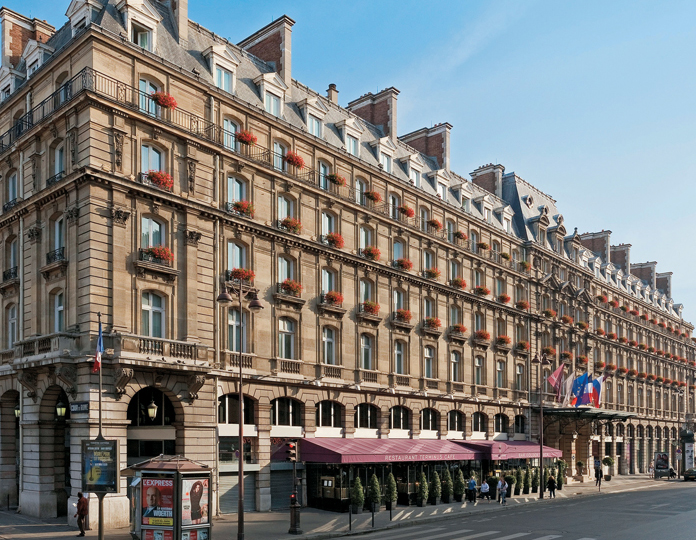 View of the Hotel Hilton Paris Opera.  Photo: Hilton Paris Opera
In a Belle Epoque spectacular setting favorable for escape, close to the Gare Saint-Lazare, the Hilton Paris Opera, from the chain Hilton Hotels & Resorts, world leader in upscale hotels founded in 1919 and star of the brand Hilton Worldwide is the new place of rendez vous to relax. Two thursdays a month, the evenings Time Out by Hilton Paris Opera allow people to meet at Grand Salon to enjoy a drink and appetizers in a stylish atmosphere.
The Baccarat room. Photo: Hilton Paris Opera
The Bar. Photo: Hilton Paris Opera
The Hilton Paris Opera …Elegance and avant-garde.
Soft lighting, magnificent chandeliers, 14-meter high ceiling and mix of DJ Yann give the Grand Salon a singular atmosphere, definitely addictive! The guests can choose to be seated at the majestic bar that is located at the center of the room or relax in the comfortable armchairs of the Grand Salon to enjoy their champagne glasses DN. The plus? The possibility to extend the evening at the small bar, intimate and cozy place, ideal for spirits lovers. The Hilton Paris Opera hotel, affiliated with Hilton Worldwide group operating in 97 countries, honors the legacy of the Hilton Hotels & Resorts chain, based on innovation, to offer products and services tailored to the needs of travelers over 550 hotels around the world, and remains true to the Group's tradition, that deliver exceptional customer experiences.
Rotonde Suite of the hotel Hilton Paris Opera. © Hilton Paris Opera