Prestige issue 266, September 2015
Architecture and Crafts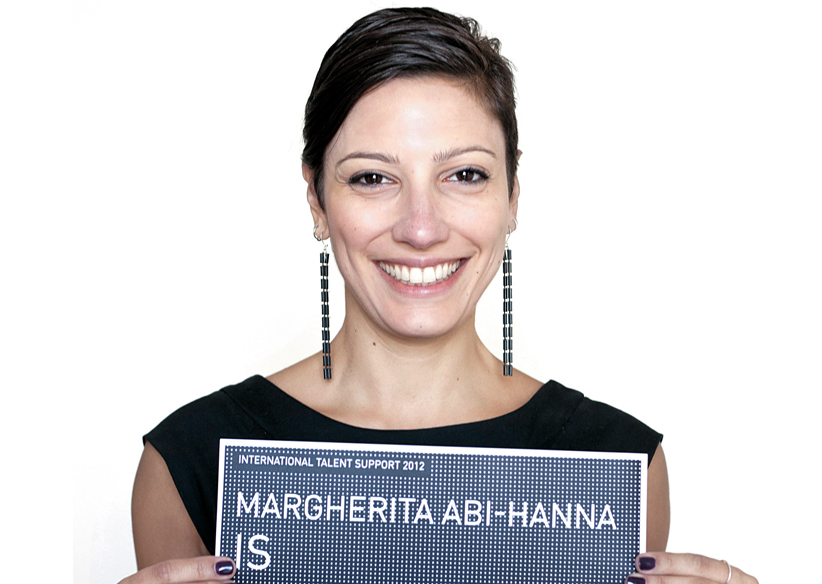 Margherita Abi-Hanna, Ghita. © Archives Margherita Abi-Hanna
Why did you choose jewelry creation? After my graphics degree from AUB and my work in this field for many years, I wanted to do something new since I was passionate of creation from a young age. So I backed up my major with a Master in accessories design from Domus Academy in Milan, Italy. Back in Lebanon, I founded a graphic design agency and launched in 2010, my jewelry line, the eponymous brand «Margherita».
What distinguishes your creations, Ghita? I was greatly influenced by my father, an architect but also my studies and my business in graphic arts. My designs are bold and my designs incorporate architectural lines through different materials. Timeless handmade items, proudly made by Lebanese craftsmen. As I always intended to create pieces whose value transcends the purely visual and decorative aspects, I am concentrating mainly on the emotional and symbolic level.
© Archives Margherita Abi-Hanna
«My bold and unique designs are dedicated to modern customers.»
What customers do you target? My company targets customers at the vanguard and brave enough to wear unique pieces that have character.
Where did you present your collections? My first collection was selected by Starch for the 2010-2011 season. Since then, the creations «Margherita» were featured in many fashion magazines as «L'Officiel Levant» and the German website «Vogue». In 2012, I was finalist in the «International Talent Support» organized in collaboration with Swarovski in Trieste, Italy. And more recently, my designs were featured in the work of Deanna Farnetti Cera«Fashion Jewelry: Made in Italy». In Lebanon, I regularly participate in design exhibitions and fashion, like Christmas at the Villa, which took place at Christmas, the famous expo Beirut Designers' Week in Zaitunay Bay, and Station Design Market, which was part of Beirut Design Week 2015. My designs are available in my workshop in Hamra.
For more information: Tel: +961 3 674418 / +961 1 740619
Email: [email protected]
www.bymargherita.com
Facebook.com/margherita.abihanna
Twitter.com/ghitaabihanna, Instagram.com/ghitaabihanna