© Officine Panerai
With its strong association to the world of the sea and its passion for creating high precision timepieces. Officine Panerai has participated at the Dubai International Boat show 2016 as the VIP supporting partner for the 7th consecutive year, that took place at the Dubai International Marine Club, Mina Seyahi from March 1st to March 5th 2016.
Officine Panerai's involvement in the show is a natural extension of the brand's rich heritage and relation to the sea which goes back to the 1930's, when Officine Panerai supplied the Royal Italian Navy with sophisticated and high precision devices for underwater military use.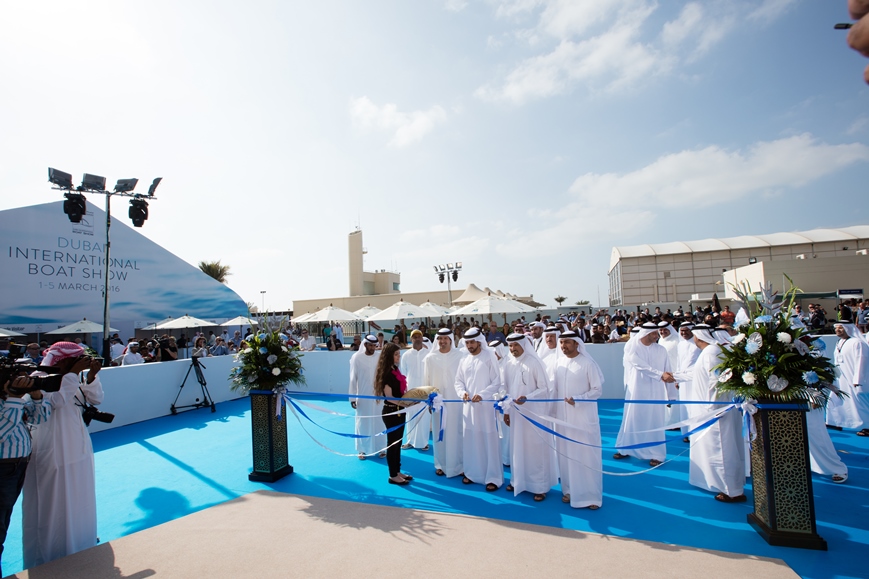 Inauguration of the show. © Officine Panerai
VIPs and watch aficionados will have the opportunity to view Panerai's latest sophisticated timepieces launched in Geneva last January 2016 during the Salon international de la haute horlogerie.
The Dubai International boat show provides an ideal regional platform to showcase the latest news from the maritime world. The event attracts a regional audience of boat connoisseurs, sea lovers and collector, all gathered to discover and experience the latest from the nautical industry.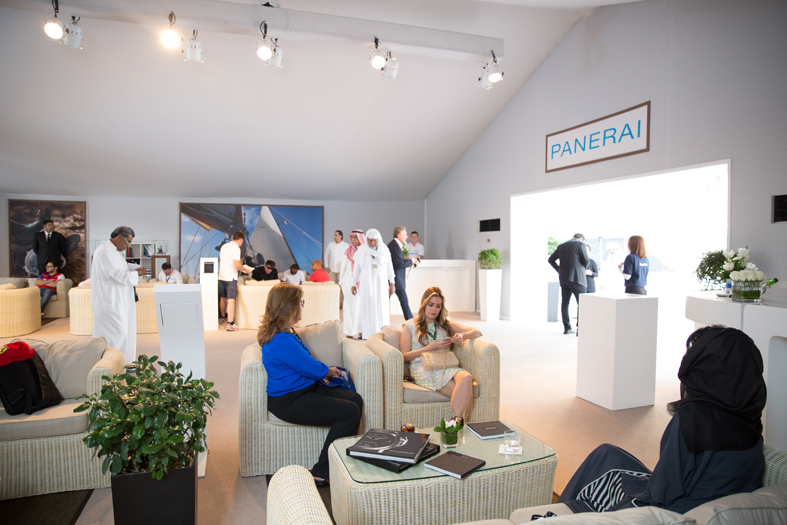 View of Panerai's hall. © Officine Panerai.