Prestige issue 278, September 2016
Big lover of classical music, the Lebanese-American tenor Amine J. Hachem pushes the boundaries of art by integrating sounds drawn from music worldwide, creating combinations intended to make opera lighter and accessible to the general public. After studying at the National Academy of Munich, he continued his training at the Metropolitan Opera in New York. Prestige met the crossover tenor and Lebanese classical tenor who thrilled the public with operas such as La Traviata, Tosca, Carmen, phantom of the Opera…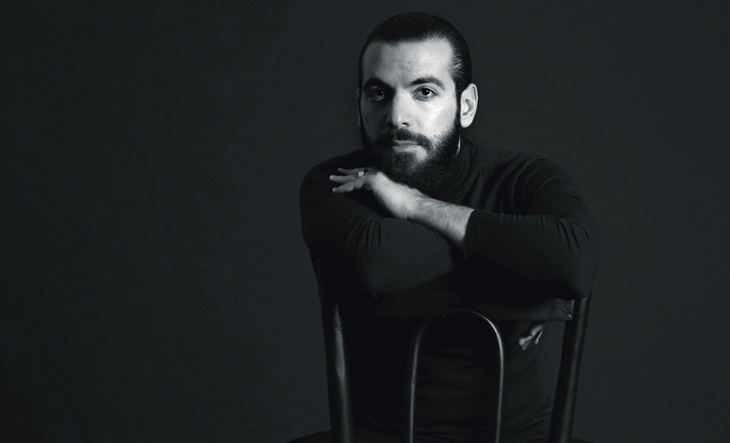 © Archives Amine J. Hachem
Amine Hachem, can you introduce yourself? I am a Lebanese-American tenor living in New York. I sing opera and crossover, which is a combination of classical and popular music. My goal is to introduce a light opera to initiate the public to this genre.
Tell us about your beginnings. I was born in a musical home, where the piano is omnipresent. At five years old, my father taught me the notes in order to carry me to the piano, until I entered the Conservatory. At 16, I made my professional debut singing Elvis, Tom Jones, pop music in clubs and interpreting roles in musicals. Then I started looking for a musical identity, opera, popular music … armed by my classical background. After trying all styles, I discovered that I can be both crossover tenor and classical tenor.
Why did you choose the opera? Opera is a challenge, a message, a genre that requires a musical writing  far from being light. Until the early XXth century, opera occupied the place of the cinema today. As a child, I loved the musicals, the theater, I was lulled by music, Disney movies like Mary Poppins, The Lion King, Sound of Music, music of Elvis, Placido Domingo, Stevie Wonder … I also loved imitating Pavarotti. Opera has always fascinated me due to the required abilities, the power of the voice, and I could not imagine another career.
You have an attitude of Crooner on stage rather than a standard opera singer … I can be a very serious classical artist, who respects the instructions of the composer or lyricist, and send a message through my interpretation in a defined framework. «From the Mediterranean to the Americas» at 54 Below in New York was my show. It's the story of my life, my ability to sing different styles. I can give an operatic flair to a song by Sinatra while respecting the style of each song.
With New York being an activity hub, doesn't this make things harder? Exactly, and this is where lies the beauty of New York, one of the most difficult cities because there are many singers and little theaters. The opportunities are very limited compared to the number of singers, actors trained in universities. The competition is very tough because of the huge number of artists on the market.
What are your projects? In spring, I present a rather serious opera concert at Carnegie Hall: Don José in Carmen, Tosca and Madame Butterfly, an evening in Washington, and several performances in New York. In September, I honor Rosalind Elias, 88 years, one of the most important mezzo-sopranos of the 50's-60's who sang with Giuseppe di Stefano, Franco Corelli and the greatest tenors in history.
Who are your musical idols? Having sung pop music quite young, I was influenced by artists both pop and classical to whom I listened with passion. When it comes to composers, I appreciate Beethoven, Verdi, Puccini and the Russians Rakhmaninov and Prokofiev. As for the singers, I appreciate Placido Domingo, Franco Corelli, Enrico Carruso. While for pop music, I love Stevie Wonder, Michael Jackson, Tom Jones…
What is your dream? My dream is to master the art of singing and introduce the general public to the opera. I want people to love opera, by mixing a youthful spirit in an art that goes far back in time.
Why aren't there some new operas? There are, but the problem is that they are composed in a different way than in the past. The new composers consider the voice as an instrument and their compositions are not intended to powerful voices singing Verdi, Puccini, Mozart. I'm more focused on the romantic classical era, Verdi or post-Verdi. Each artistic piece reflects its time. We live in a fast time, people no longer have the patience for big works. Today, the length of a song that wants to make a hit turns around three minutes. This speedy century upsets the conventions. We have talent but we must adapt to our time while respecting the value of past operas, and get inspired by these works to make beautiful art pieces for our time. That is my goal. The opera is an old art that needs to be reformed to fit our time. As long as there are people who love reading and culture, this art will not die.
If you were a song, what song would you be? I will choose the aria (musical piece written for a solo singer in an opera) «Un di, all 'azzurro spazio» from the opera Andrea Chénier by Umberto Giordano. This song is what's most beautifully written on love. A rich woman who loved the poet, began to giggle with her friend on love. Cherishing her, Chénier composed one of the most beautiful songs about love.
If you were an opera, which opera would you be? Andrea Chénier and Tosca are very close to my way of thinking. I like the deep and determined characters, roles that give me satisfaction. In Carmen, I love the role of Don José, I play roles that are smaller, like Duke in Rigoletto who was a womanizer, selfish and pushy, Verdi wrote these wicked roles, charismatic, womanizing … But as an artist, I prefer to play roles with deep, dimensional characters.
Do you have a message for our readers? «If the singer becomes Quiet, life becomes Quiet, because life itself is a song». I am an optimist and I feel that people like the hopeful artists. I love the relationship between the viewer and the artist who takes us out of the routine and makes us forget our problems, for the time of the performance. Interview Conducted by MARIA NADIM