Report by Rita Saadé
As part of the days celebrating European heritage on September 17th and 18th, the prestigious residence of the ambassadors of France in Lebanon, known as «La Résidence des Pins» opened for the first time its doors to the public.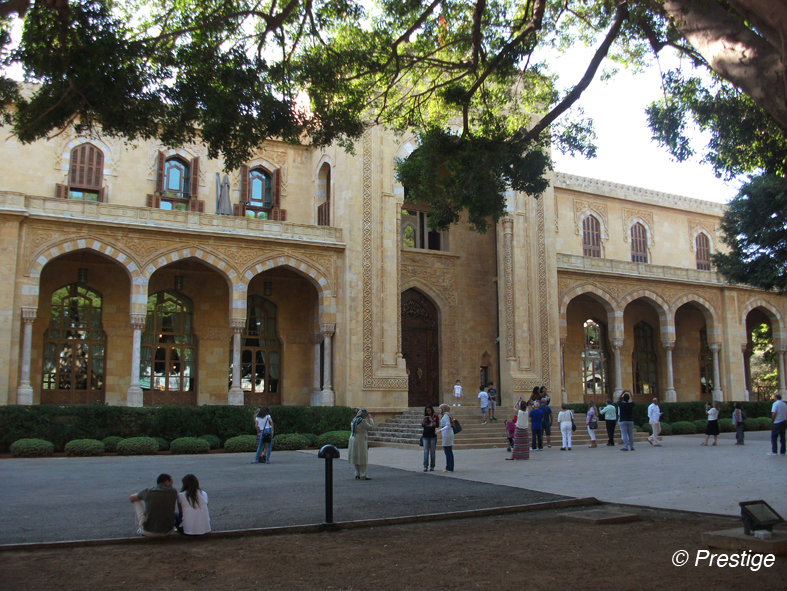 Built in 1916 by Alfred Moussa Sursock who wanted to make a Casino, it never served as casino because of First World War, but was used as a military hospital for the French.
After World War I, the Ottoman Empire was dismantled and Lebanon came under French mandate, François Georges Picot, Counselor of Foreign Affairs made it his home, and inspired by the pine forest that surrounds it, gave it the name of «Résidence des Pins».
This architectural jewel of Arab-Ottoman style, with yellow stones witnessed the history of the country of the Cedars, and is a high symbol of the relationship between France and Lebanon. It's on the front porch of the residence that was proclaimed on September 1st, 1920, the independence of Greater Lebanon, a plaque placed on the left of the front door recalls this great event.
The High Commissioners follow one another at the Residence during the French mandate. After Lebanon's independence it became the home of the ambassadors of France. In 1921, France became the owner of the building but it was in 1972 that it finally acquired all the land, and the agreement was signed between the administrator of Beirut Mohafazat Chafic Abou Haidar and Ambassador Michel Fontaine.
Layout of the Residence
The huge wooden entrance door is carved with geometric shapes and Arabic calligraphy, executed by the Tarazi house «Ottoman Sultan provider», who also manufactured the Ottoman furniture and the highly decorative wood wall panels of Damascus.
In 1996 and after its listing at the World Heritage of humanity, the Residence was restored while keeping its original materials and Oriental spirit.
The building consists of a ground floor composed of a dining room, a large reception, the office of the ambassador, a lounge with Ottoman fountain and the music room while at the top floor, we can find the rooms where the ambassador lives with his family, not open to the public.