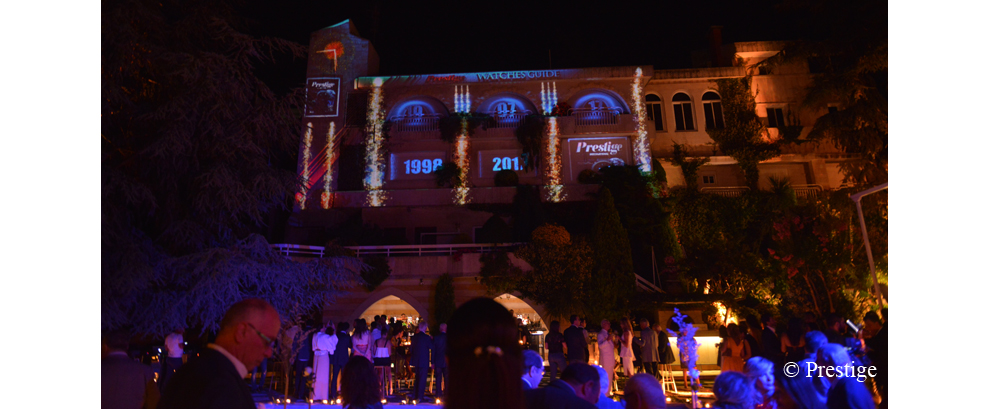 To celebrate the 20th anniversary of Prestige Watches Guide, Prestige Magazine hosted a cocktail party in its gardens, in Beit-Mery.
A 3D mapping projection, created for the occasion by Amin Simmakieh from Plan A, dressed the 15 meters facade of the office building. Inspired by different timepieces featured in Prestige Watches Guide during those 20 years, this timeless creation mesmerized the guests. View the complete 3D mapping projection in the below video.
Launched in 1998, Prestige Watches Guide was the first magazine, in Lebanon and the Middle East, to be exclusively dedicated to Haute Horlogerie. It has become a reference in the watchmaking industry and in the Lebanese market.
Save