Under the patronage of his Highness cheikh Nahyan Bin Moubarak Al Nahyan, and during the world summit for tolerance, held at the Union museum in Dubai, the ambassador for peace and dialogue, the soprano Tania Kassis sang the «Symphony of Love».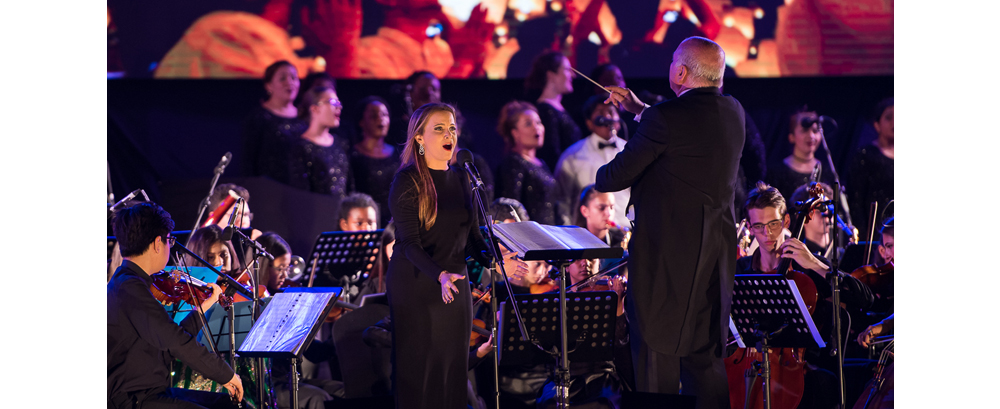 Specially written and produced for the occasion, the symphony spread the message that «together we can achieve what could not be realized by isolated groups», declared cheikh Nahyan.
The choice fell on Tania Kassis to animate the event, since she interprets on stages worldwide songs calling for peace, cooperation, and tolerance. She was accompanied by the «Emirates Youth Symphony Orchestra» and GEMS choral.