The all-new grand live-action adventure "Dumbo" expands on the beloved classic story where differences are celebrated, the family is cherished, and dreams take flight. Circus owner Max Medici (Danny DeVito) enlists former circus star Holt Farrier (Colin Farrell) and his children Milly (Nico Parker) and Joe (Finley Hobbins) to care for a newborn elephant whose oversized ears make him a laughingstock in an already struggling circus. But when they discover that Dumbo can fly, the circus makes an incredible comeback, attracting persuasive entrepreneur V.A. Vandevere (Michael Keaton), who recruits the peculiar pachyderm for his newest, larger-than-life entertainment venture, Dreamland. Dumbo soars to new heights alongside a charming and spectacular aerial artist, Colette Marchant (Eva Green), until Holt learns that beneath its shiny veneer, Dreamland is full of dark secrets.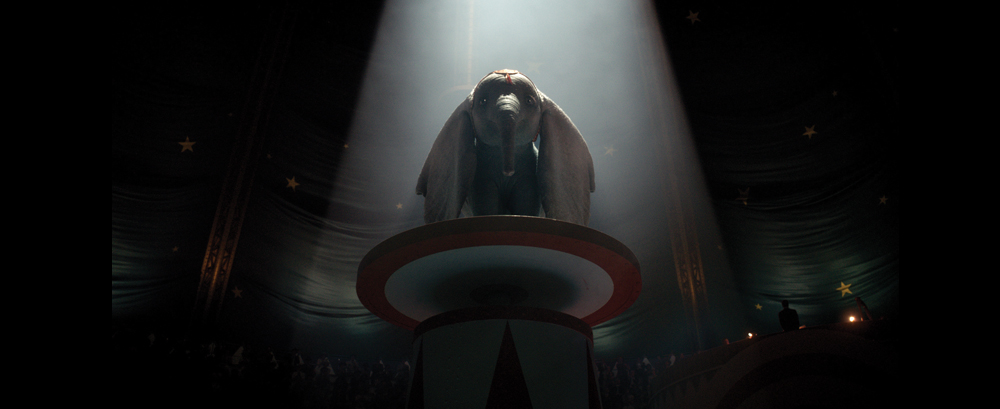 Fun Facts
Animal Magic: The live-action reimagining of "Dumbo" utilizes state-of-the-art visual effects to portray Dumbo and many of his four-legged counterparts.
Setting up Camp: "Dumbo" was shot just outside London on soundstages at Pinewood Studios East becoming the second film to shoot in the new section of the famous film lot.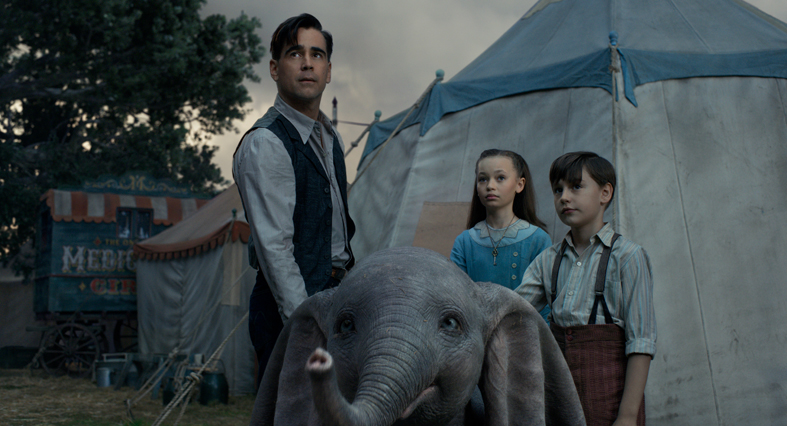 Horsing Around: Colin Farrell is no stranger to horses, having appeared in several films that required extensive horse riding ("Alexander," "Winter's Tale," among others). But when the "Dumbo" script described his character as a former circus star with a popular equestrian act, Farrell trained with a lasso and horse-riding instructor.
Science Geek: The props department armed Milly with books by physicist Marie Curie to showcase the character's passion for science. Nico Parker, who portrays Milly, spent some time studying the books to better understand her character but says she doesn't share Milly's scientific leanings.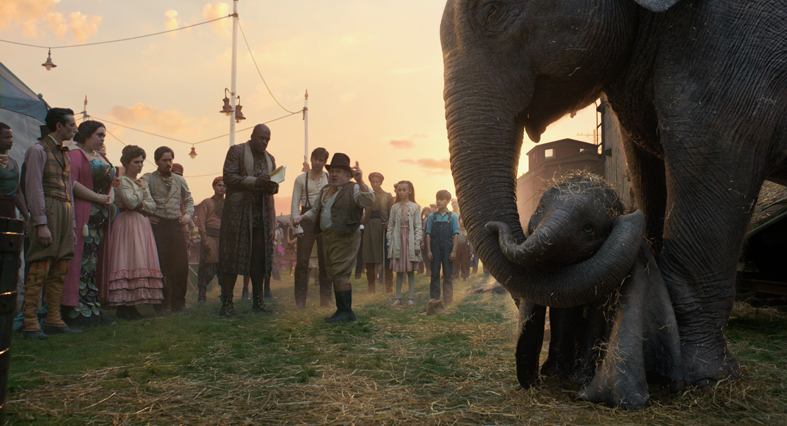 The real deal: Filmmakers felt strongly about featuring real circus performers to infuse a sense of authenticity to their circus. Fourth-generation circus performer Kristian Kristof from Hungary was hired to share not only his extensive knowledge of the circus but his international circus connections. The result was a multicultural array of performers, including jugglers, clowns, knife throwers, contortionists, a dog trainer and more.
Aiming High: Eva Green portrays aerialist Colette Marchant—but the actress joined the production with a serious fear of heights. A professional aerialist was hired to double for Green as needed and worked with the actress to build her confidence in the air. In the end, Green conquered much of her fear and was able to perform a lot of the choreography.