Prestige issue 295, Feb. March. April, May 2019
A national emblem and popular touristic destination
Third, in the world's 7 Wonders of World Heritage, the Great Wall of China is the largest architectural structure ever built by man, separating China from Mongolia.
A wall of stones and bricks about 8850km long and 4 to 5m wide, the Great Wall is a collection of Chinese military fortifications built, destroyed and rebuilt several times and in several places between the 3rd century BC and the XVIIth century, to mark and defend the northern border of China. The Great Wall of Mutianyu, well restored and open to tourists, is a few kilometers from Beijing. Its construction, overseen by General Xu Da, dates back to Emperor Zhu Yuanzhang, of the Ming Dynasty, XVth-XVIIth century.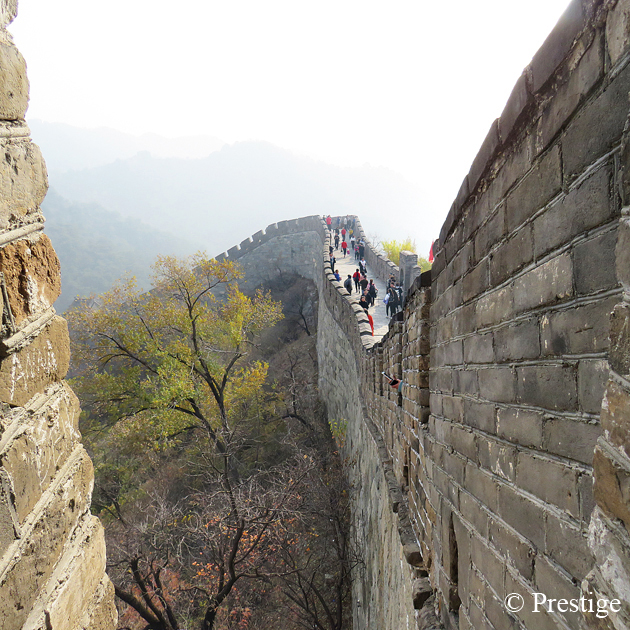 Mutianyu, 70km northwest of Beijing, in Huairou District, is a picturesque section of the Great Wall of China. Built mainly in granite, it is 7 to 8m high and its top is 4 to 5m wide.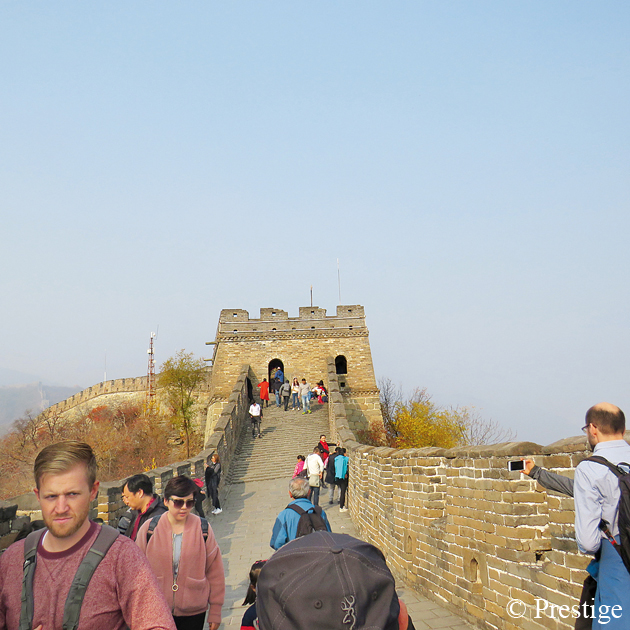 On 2km, it includes 23 watchtowers, making it one of the longest parts of the wall completely restored. Tower 4, known as Zheng Guan Tai, has a rare structure. Its three watchtowers are on a terrace, while the section between tower 14 and tower 23, offers beautiful landscapes on Mutianyu, this little wonder. It can be reached on foot, walking from the base takes about 40 to 60 minutes, or chairlift, or fly over by helicopter.