Prestige issue 295, Feb. March-April- May 2019
Landscapes stepping out of the tale of One Thousand and One Nights
Although small compared to China's 9 million 600,000 square kilometers, Guilin and Yangshuo, two cities in the South, are highly touristic, attracting millions of visitors a year. Rich of 2000 years of history, a country in full expansion, even a world power. On 551km2, and with more than one million inhabitants, Guilin is a city in the north-east of Zuang, in the south of China, which literally means «osmanthus forest». It takes its name from this tree that grows abundantly between the river and the hills. Founded more than 2000 years ago under the Qin Dynasty, Guilin was one of the strong regions of Chinese resistance against the Japanese invasion. Today, it is 4th in the top 10 of Guangxi's best-known touristic destinations on the banks of the Li River.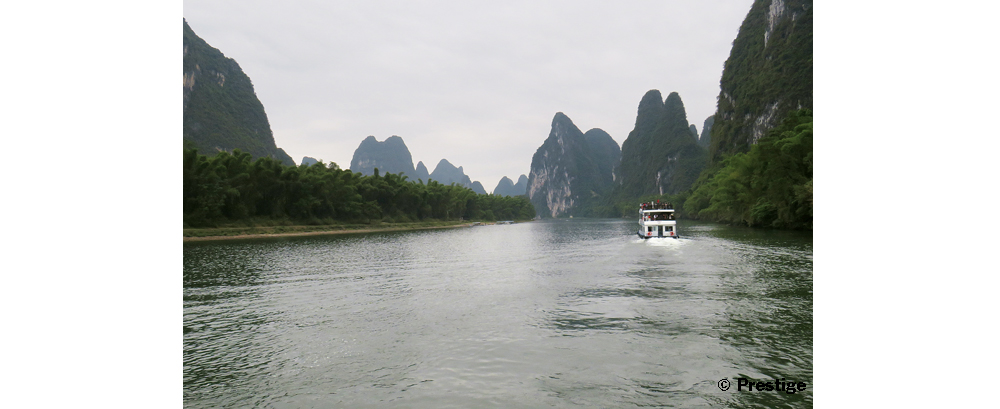 The karst landscape on the Li River is one of the most beautiful in all of China. Hundreds of millions of years ago, the sea covered all these lands. Over time, limestone sediments were deposited on the Guilin Basin and formed, at 3000m, thick limestone rocks. On this land that has emerged from the sea, countless earthquakes and the work of erosion have shaped hills, rock forests and enormous cave complexes. Even thick, the rocks suffered cracks, rain and wind and countless rivers develop the unique contours of the hills, and the magnificent structures in the caves that cannot be found elsewhere in the world.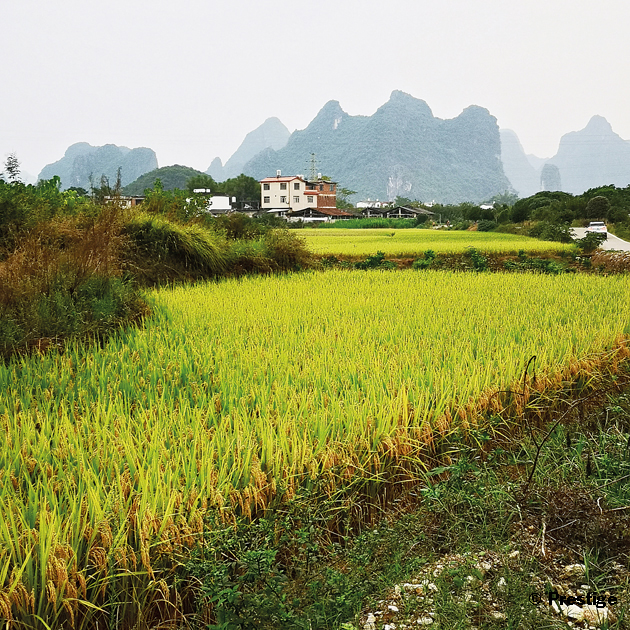 Sound and light
At 1km from Yangshuo, a city an hour's drive from Guilin is the largest outdoor theater on the banks of the Li River. This is where the impressive Son et Lumière show takes place. Named «Impression Liusanjie», it is staged by Zhang Yimou, famous filmmaker and director of the 2008 Beijing Olympics ceremony. Twelve hills form the backdrop of the theater, where more than 600 extras, singers and dancers perform. The show, which lasts approximately 70 minutes, is composed of four themes: Green impression, Golden impression, Blue impression, and Silvery impression. It presents the main elements of the culture of the ethnic minorities of South China. A magical setting and grandiose effects of sounds and lights…
Reed Flute Cave
A not to be missed site of Guilin, the Reed Flute cave or Ludian, stretches about 500m. Stalactites and stalagmites were formed 700,000 years ago. The outside of the cave was covered with reeds served the inhabitants to make flutes. Discovered again in 1959, it was opened to the public. Currently, the cave is illuminated by colored lights highlighting its underground beauty and stalactite formations.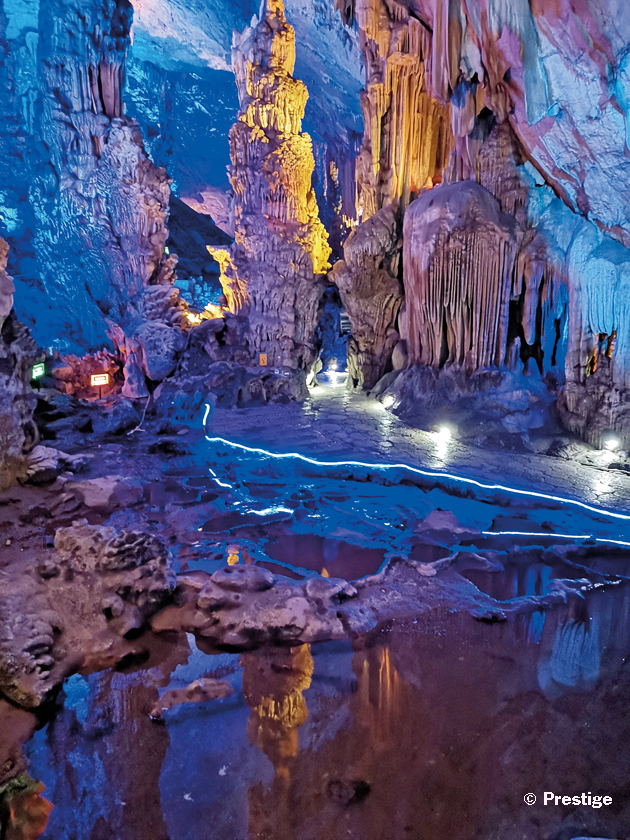 Elephant Trunk Hill
Emblem of Guilin, the Elephant Trunk Hill. It looks like a gigantic elephant drinking in the river.