The New Year of the Persian calendar, Nowruz, is sacred to Azar Agha. Each year, she celebrates this occasion in pomp and Iranian traditions. In the honor of Randa Berri,  the charming Azar, respectful of customs, invited this year her many friends to share together an iranian lunch flavored with saffron and a thousand flavors, animated by beautiful melodies sung by a singer accompanied by his oud.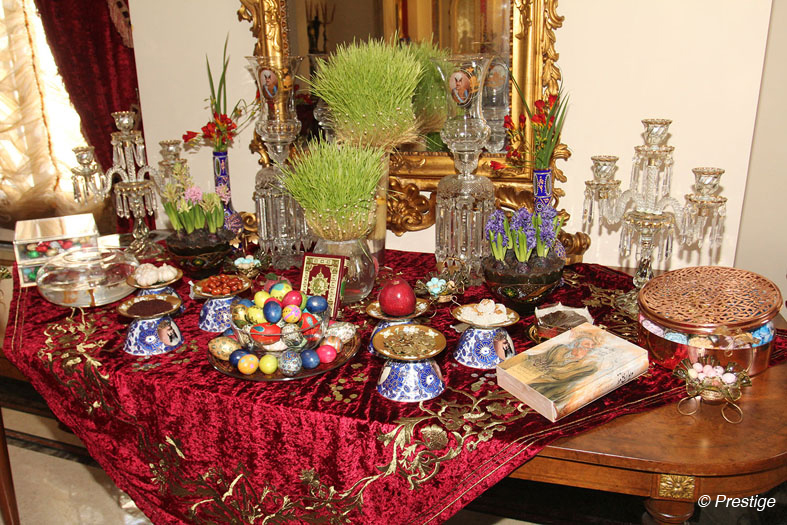 On a beautiful table, are available for the Nowruz feast seven objects
whose name begins with S or Sin letter of the alphabet:
Sabzeh-wheat germ: rebirth. Samanou sweet-dough: abundance. Sir- garlic: medicine.
Senjed-dried jujube: love. SIB-apples: beauty, health. Somaq- sumac: sun, health.
Serkeh-vinegar: age, patience. Sonbol-hyacinth: spring. Sekkeh-pieces: prosperity, health.