The new masculine fragrance by Carolina Herrera
Full of sensuality, addictive, seductive and bold, 212 VIP Black, the new masculine fragrance, was born out of a collaboration between Carolina Herrera de Baez, creative director of fragrances at the House of Herrera and Carlos Benaim, a beloved perfumer. Composed with sexy touches of amber and wormwood, mixed with a twist of lavender is met by the warm notes of vanilla and leather. Carlos Benaim, who worked through innovative technology, produced a scent totally unexpected and alluring. 212 VIP Black is an elixir of seduction, irresistible and reserved for the men who dare to wear it, who write their own stories, making their own rules and living the life their own way. An homage to the creative class of New York, the true VIPs of the city who never sleep.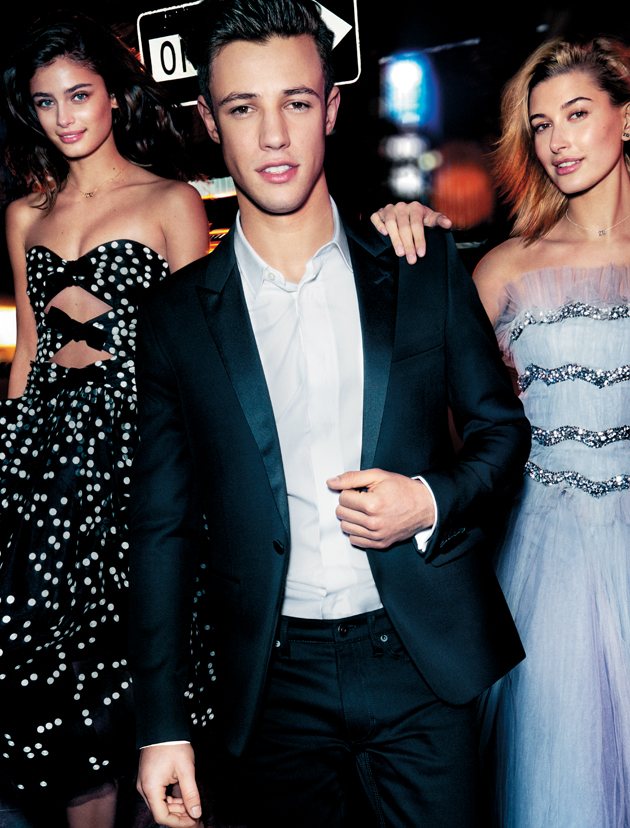 This newly reimagined 212 VIP universe is the most millenial of the three fragrances in the VIP group. The multifaceted Cameron Dallas is the face of the new fragrance 212 VIP Black, while the it-Girl Hailey Baldwin is its icon and top model Taylor Hill personified in the sensuality of 212 VIP Rosé. The party is the main event inside the 212 VIP universe. It's not a traditional nightclub but has moved to a sensual, luxurious house setting, where inside is the most freedom that the nights offer. A most memorable party where the new and exclusive 212 VIP line becomes the main guest of the evening. The best parties always have the best people. 212 VIP looks for the most talented men and women who represent diverse cultures around the world coming together for the most exclusive and unforgettable party. All of these people come from different generations and personalities, each brings their authenticity and style to the 212 VIP essence. All of these notable figures span the creative fields, from modeling to music to acting like Xavi Serrano, Pepe Barroso Jr, Lucas Satherley, Raury, Aidan Walsh, Martinz Brothers, Steffy Argelich, Stav Stashko, Sonia Ben Ammar, Maria Borges and Inka Williams. They're the best in their specialty, just as Carolina Herrera has been in creating fragrances.